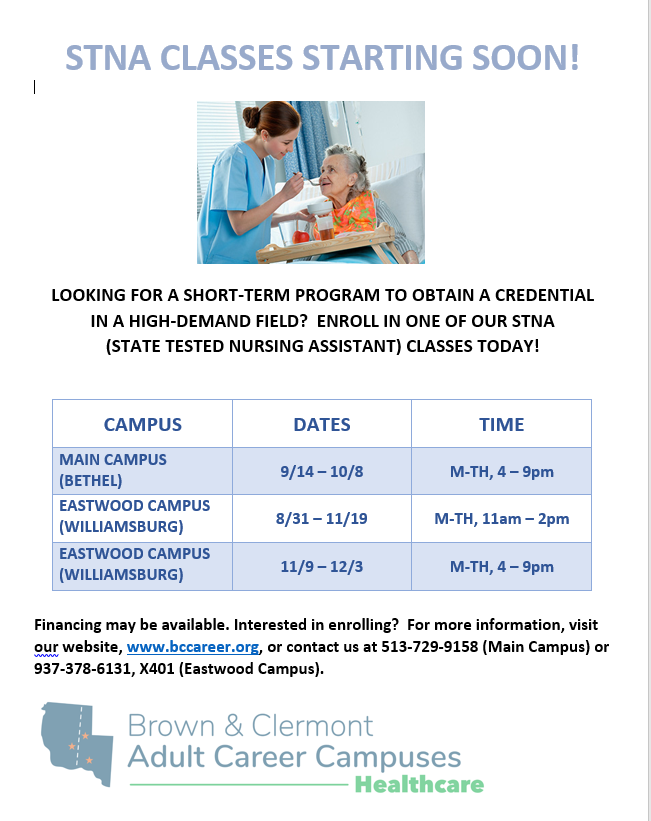 STNA Classes Starting Soon!
Kim Caudill
Tuesday, July 14, 2020
Do you want to make a difference in someone else's life? Are you empathetic and compassionate? New STNA Classes have been scheduled! See our flyer for more information. Obtain a certification in a high-demand field in just a few short weeks!