There is still time to sign up for our Peace Officer Academy beginning on October 17! Hurry! Signups are taking place now and space is limited. For more information, contact our Eastwood Campus at (937) 378-6131, X401.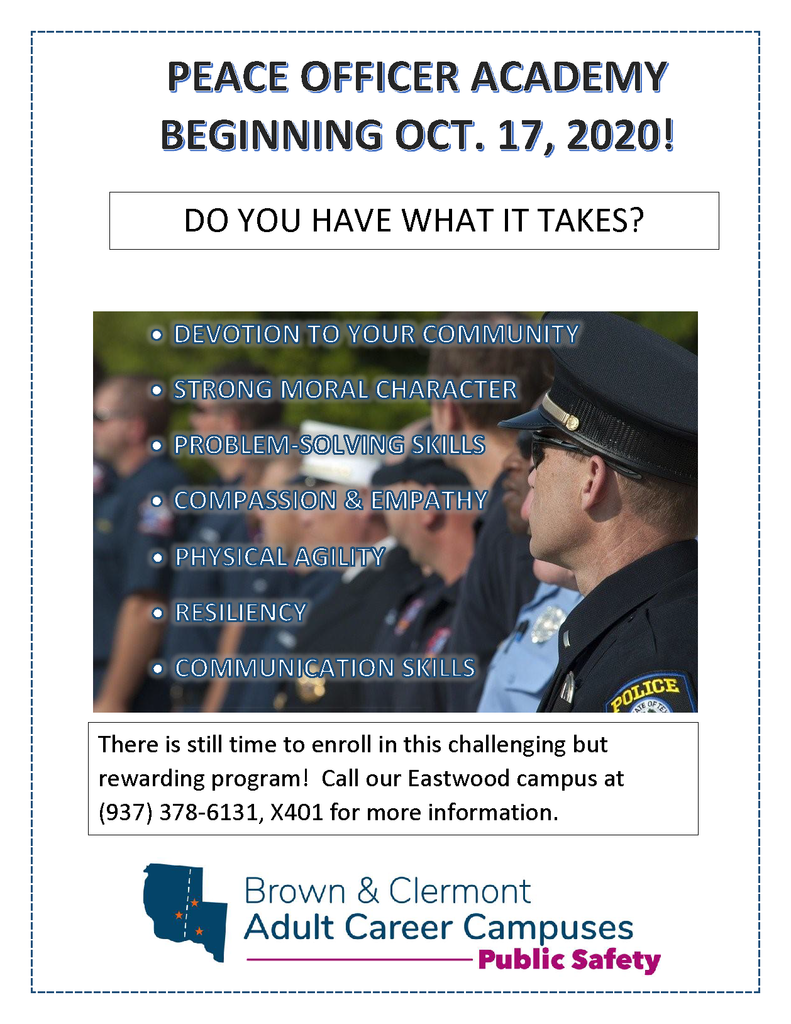 Spark a Career in Welding! Enroll in the welding class at Brown & Clermont Adult Career Campuses! Call today: 937.378.6131 x401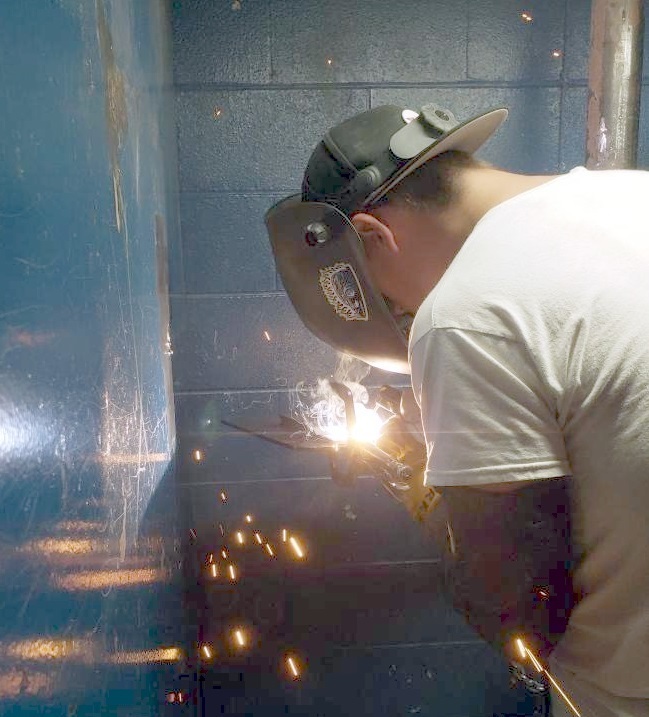 Grand Opening - Ribbon Cutting Celebration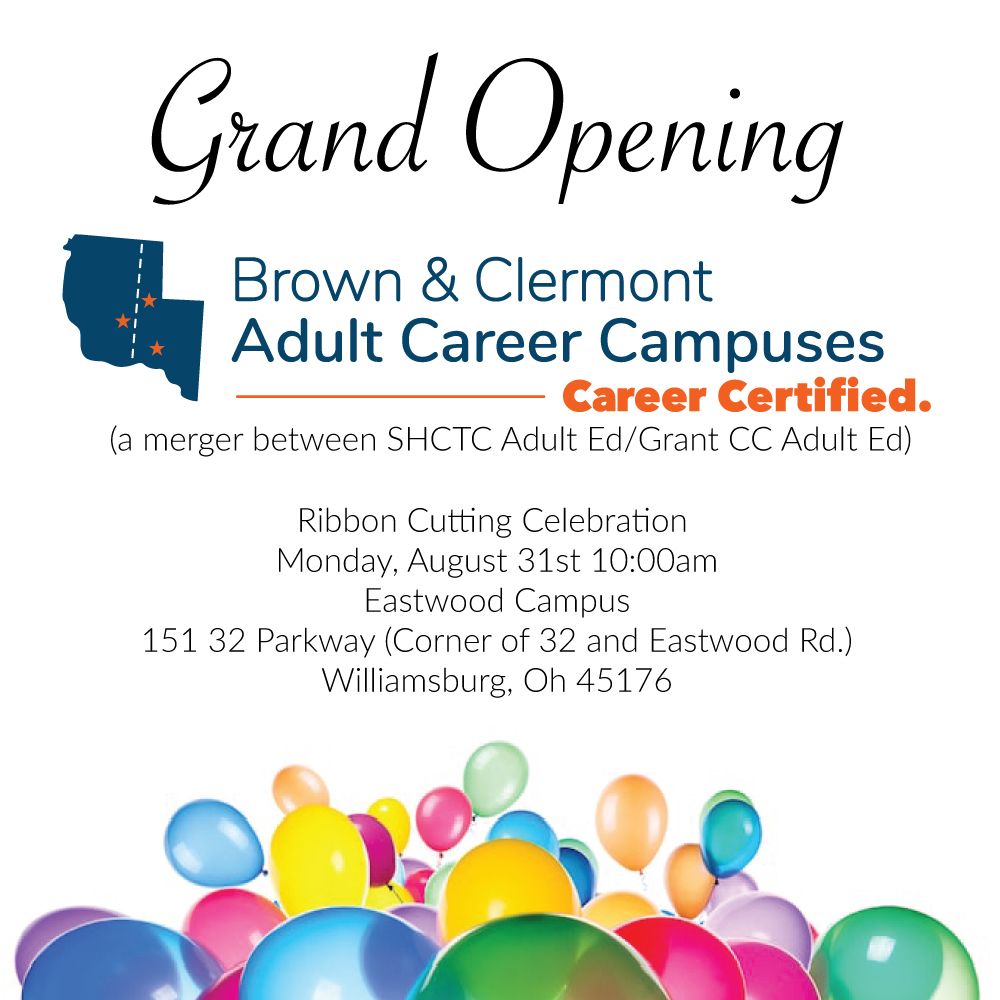 Don't miss the opportunity to train to be a Phlebotomist! Evening classes begin August 18th. Daytime classes start August 31st, 2020. Apply at bccareer.org!! #CareerCertified
Check out the new signs at the Brown & Clermont Adult Career Campuses!!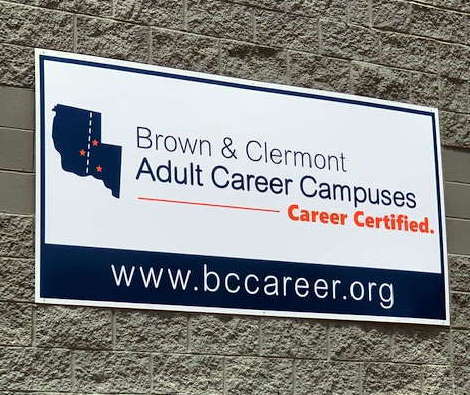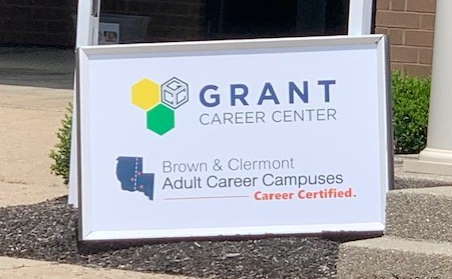 Dream of becoming a Policeman? The Basic Peace Officer Academy can make that dream come true in less than a year! Class begins Sept 12! Call for info! Don't wait! 937.378.6131 ext. 401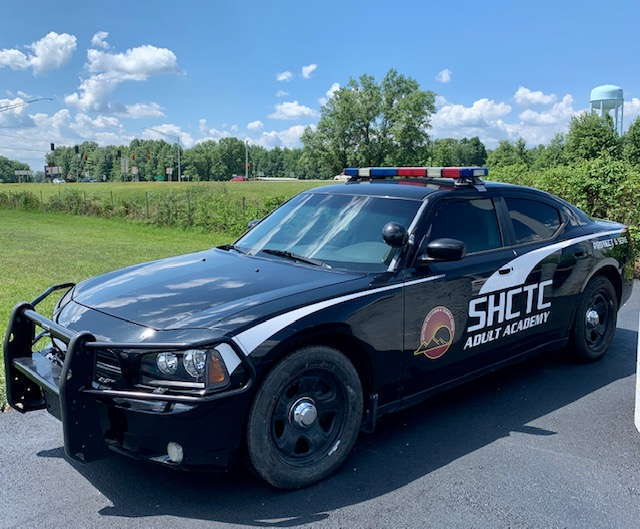 We have the following Adult Ed classes starting soon: STNA, Peace Officer (Law) Academy, and CDL. Financing and/or scholarship opportunities may be available! For more info, contact us at 937-378-6131, X401 or 513-729-9158.