CDL (COMMERCIAL DRIVING LICENSE) - CLASS A
(A COLLABORATION BETWEEN BCACC & BUTLER TECH)

YOU COULD BE BEHIND THE WHEEL AND EARNING A GREAT PAYCHECK IN AS LITTLE AS FIVE WEEKS! TRAINING COMBINES CLASSROOM AND BEHIND-THE-WHEEL EXPERIENCE. THE TRAINING IS APPROVED BY THE OHIO DEPARTMENT OF TRANSPORTATION AND TAUGHT BY EXPERIENCED INSTRUCTORS WITH A SMALL STUDENT-TO-INSTRUCTOR RATIO.
NON-AFFILIATED TESTING SITE IS NOW LOCATED ONSITE TO TAKE YOUR CDL LICENSING TEST ONCE YOUR TRAINING IS COMPLETE!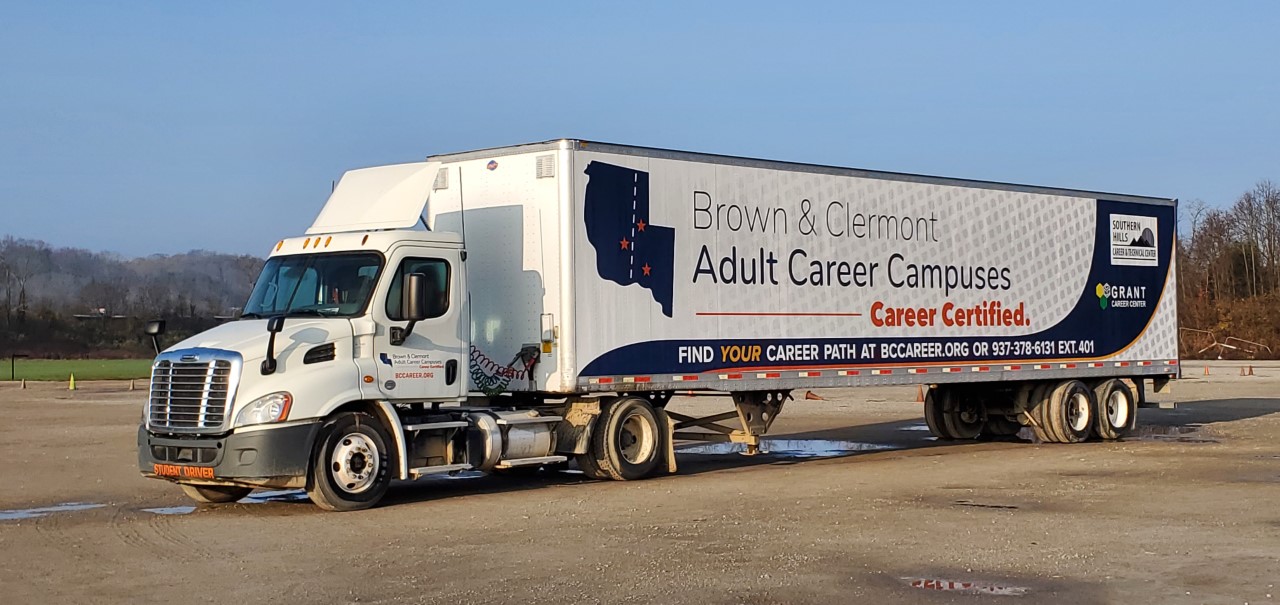 Program Length: 200 hours
Class Times: Monday through Friday, 8 am-5 pm
Cost of Program: $6,000 includes:
Tuition for classroom and behind-the-wheel training

Written CDL test

Fee for CDL road test

Books and Supplies
Prerequisites:
Be at least 21 years old/18 for Ohio intrastate (Non-Ohio residents must be a minimum of 21 years of age)

Pass a DOT physical exam and drug screen (NOTE: Drug screen must be within 30 days of class start date. Student is responsible for the cost.)

Valid driver's license and good driving record
Instructional site: Olympic Fields | 299 Haskell Lane | Batavia, Ohio | 45103
Gainful Employment Disclosure:
2018 Median Pay (Bureau of Labor Statistics): $43,680 per year | $21.00 per hour
CIP Code: 49.0205